Instagram Tips and Tricks for Singers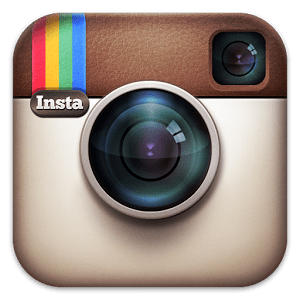 Instagram tips and tricks to engage your fans
Social media is a great way for you to showcase your singing talent to your friends and fans. This article, Instagram Tips and Tricks for Singers, will help you to use Instagram as a tool to engage and boost your fan base.
We've got a few tips that will help you use Instagram as a singer, including tips such as:
How to gain more followers
Interacting with followers
Using hashtags
Instagram Direct
Instagram tips and tricks
Interact with your followers
The first of our Instagram tips and tricks is to interact with your followers. If you don't reply to their messages or simply thank them for their comment, it's unlikely they'll continue to interact with you. So make sure you reply to fans and friends regularly to show your appreciation for their comments and support, even if it's just to say thank you.
Instagram direct 
Instagram Direct is a function on Instagram that can be used to increase more personal interaction. It allows followers to private message a person rather than commenting publicly on their picture or video. This function can give provide a more personal approach to your social media and shows you've taken time to read their message.
Post regularly
By showing your active on Instagram, your followers are more likely to interact and less likely to unfollow you. You don't necessarily need to post every day, but posting a couple of photos a week gives your fan base an inside look into what you do when you're not performing. So when you're doing an open mic night or practising with your singing teacher, why not upload a picture or a video, that way fans can see the behind the scenes moments too. It's also important to remember to interact with their posts as well as yours.
Hashtagging
Hashtagging is one of the most effective ways of using Instagram to your benefit. By tagging relevant phrases or words to your pictures, you target the people who are interested in similar posts. After you've played at your local open mic night, why not upload your picture and use hashtags like #music, #openmic and #singer. That way you're more likely to gain followers with similar interests and aspirations.
Run a contest
Once you've got a wider fan base, then why not interact even more with your followers by running a competition. Contests are a brilliant way of spreading the word with very little effort. The best way to run a contest is to do the following:
Create a hashtag all people who enter must use.
Make uploading a picture essential, that way the hashtag can be searched by other entrants.
Make a rule that all entrants must be following you, that way you've built more fan base.
Make sure the prize is relevant to you as a singer.
Upload a prize winner's post, so other entrants can see you've chosen a winner.
Share
https://www.teenstarcompetition.co.uk/advice/instagram-tips-and-tricks