How to Deal With Nerves as a Singer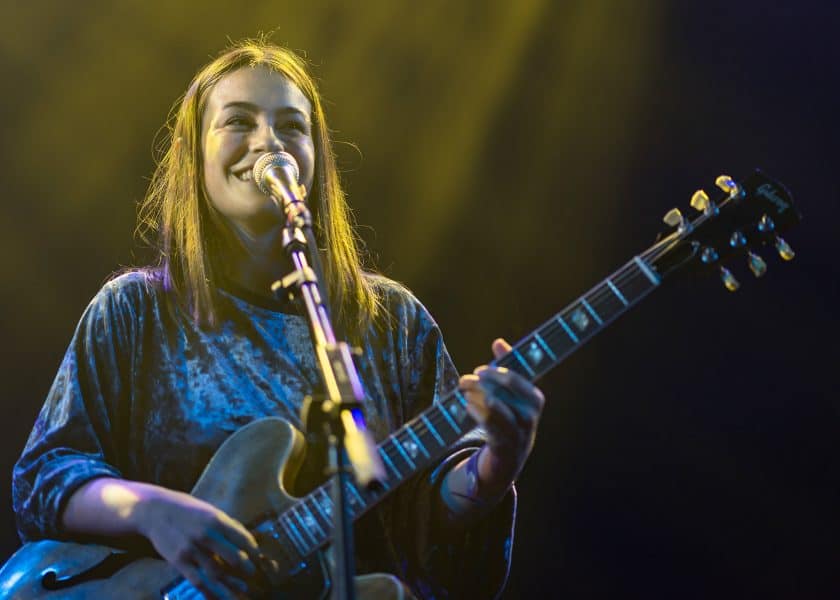 Before you hit the stage
Most people get nerves before heading on stage and they are perfectly natural. Being nervous can make you feel shaky, a little nauseous and can cause a lack of focus and concentration. Nerves are normal and help focus a performance so the key is controlling your nerves and not let them take over you. Read on below for some tips on how to deal with nerves as a singer.
How to deal with nerves
The best way to calm the nerves is to be confident in the first place, having plasticised and performed so many times that its second nature it will reduce the number of things that can go wrong. More performance is the best way to build confidence and can help when learning how to deal with nerves but with practice to perfect the performance before any performance.  As always perform to friends, Open Mic nights, film yourself, ask for feedback first and analyse.
Visualise your performance and go through it step by step. Begin by thinking about heading down from the dressing room and follow it through to going on stage and hitting those first notes.
Call a friend
Who better to help you learn how to deal with nerves than your friends and family? It can help to talk over your issues and normalise and rationalise them. Plus, having a laugh helps in more ways than one. A hearty laugh fires up and cools down the bodies stress response. In a similar way to exercise, laughter can cause a temporary increased heart rate and blood pressure which can lead to a state of relaxation. One of the best tips for knowing how to deal with nerves is to be surrounded by positivity.
Avoid caffeine as it can enhance anxiety. Instead, try drinking herbal tea or some lukewarm water. Ice cold or boiling hot water can shock your vocal cords and make them close up.
Walk away nervous energy
Walking for just ten minutes is a top tip for how to deal with nerves. Studies have shown that walking can help spark nerve senses in the brain to relax the senses. You may be wary of doing any physical activity before an event you are nervous about, but taking a ten-minute walk even an hour before the event can help you feel more at ease.
Meditate
For some people, meditation can play a big part in how to deal with nerves but it takes some practice. Find yourself a quiet spot, preferably away from other people and sit or lie in a comfortable position. Close your eyes or focus your gaze on the floor and focus on your breathing. Feel the air fill your lungs and inhale and exhale to the count of three. Whilst in meditation mode, it's important to let thoughts pass through your mind without judgement. Remember, we are working on how to deal with nerves here, try not to distract yourself with unnecessary thoughts. When you are finished meditating, after a minimum of ten minutes, open your eyes slowly and take your time returning to normality. It can make you feel very relaxed if done correctly.
How to deal with nerves can be helped by listening to music especially classical and jazz music has been proven to lower heart rate, blood pressure and stress hormone levels.
Share
https://www.teenstarcompetition.co.uk/advice/how-to-deal-with-nerves-as-a-singer